INTERNATIONAL GO KART WEEK
Sept 20 - 26, 2020
days
hours
minutes
seconds
days
hours
minutes
seconds
"International Go Kart Week" is celebrated every year in mid September to commemorate the invention of the Go Kart in September of 1956.
A different

Amazing Deal

every day of the week.




These are our

Best Deals of the Year

.

Some deals have limited availability. So

book early

!

Come in for one day or for the entire week.

Have

fun

and make

great memories

!
These are our BEST DEALS of the year - so don't miss them!
Many of these deals will sell out. So book early if you can.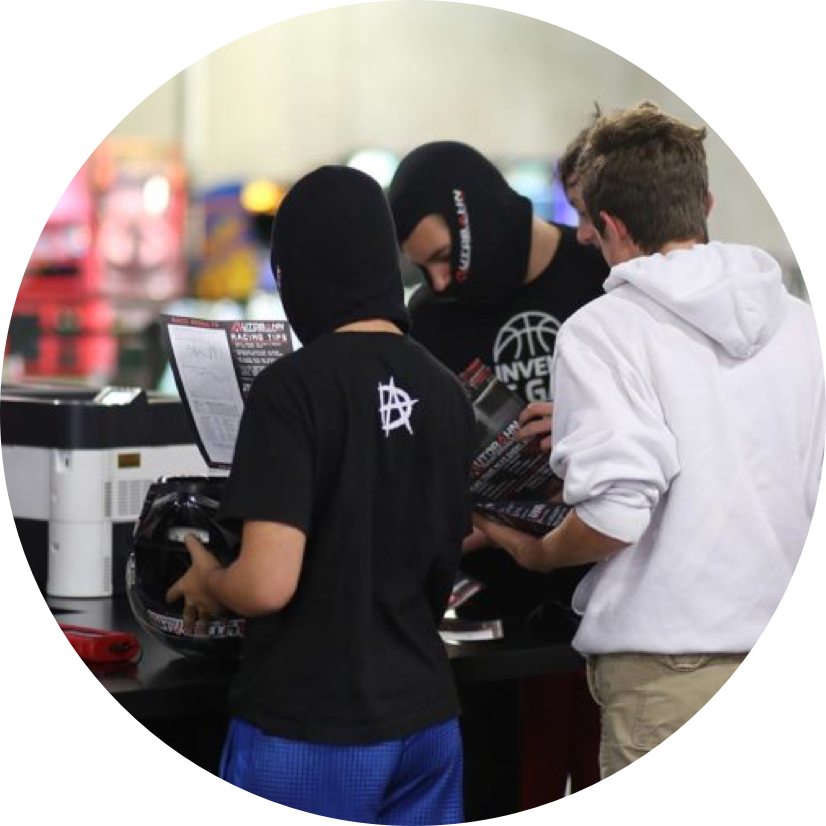 Some deals can be reserved in advance online.
Watch this video of our enhanced safety and cleaning procedures:
2020 INTERNATIONAL GO KART WEEK DEALS
SUNDAY - SEPT 20: BOGO RACES
Buy One Race, Get One Race Free. To get this deal post a photo to Instagram with #AutobahnSpeed & #GoKartWeek hashtags and show your post to cashier. Walk-in only. 3 free races max. Can't be combined w/ other discounts or race pkgs..
MONDAY - SEPT 21: ALL YOU CAN RACE
3 hours of all you can race for $60. We only offer this 4 days a year. This is the only day we offer three separate time slots: 11am-2pm, 3:30pm-6:30pm & 7pm-10pm
Limited availability. Junior races (ages 8 to 12) not available in 7pm-10pm slot.
TUESDAY – SEPT 22: FRIENDS & FAMILY 50% OFF

Come in with 3 or more friends/family and everyone in your group gets 50% off all purchases (up to a max of $50 off per person). Walk-ins only. Can't be combined w/ other discounts.
WEDNESDAY - SEPT 23:
ALL DAY:

CHALLENGE RACER X

beat one of our league or employee racers to win a $20 gift card. Challenge races available all day.

1 gift card prize per racer.
7PM:

FREE RACING CLINIC

Improve

your race craft with this free clinic. Learn the tricks, tips and hacks to increase your speed and lower your lap time. Partic

ipants that have not been in league before also get a $30 discount if they sign up for league on the same day as the clinic!
THURSDAY – SEPT 24: TEAM BUILDING RAFFLE + 20% OFF

Drop off your business card to be entered in a raffle for a free Team Building Event for you and your team mates (up to $1000). You also will get 20% off all day.
Walk-ins only. Can't be combined w/ other discounts.
FRIDAY - SEPT 25: FASTEST LAP FRIDAY
Who ever gets the fastest lap time for the day gets a $100 gift card as well as a social media shout out to our tens of thousands of social media followers.
SATURDAY - SEPT 26: RACING SPIRIT DAY
Get $10 off any race package +a limited edition International Go Kart Week decal just for wearing a racing t-shirt, racing suit, Autobahn t-shirt, or dressing up as your favorite racer or racing character.
WEEK OF SEPT 28: FALL RACING LEAGUE
Our 8 week Fall Karting League starts the week of September 28th! Sign up now for your chance to compete for the $10,000 American E-Kart Championship. Additional perks include discounted practice races, exclusive limited edition league t-shirt and more!
EXPERIENCE THE UNEXPECTED
European Style High-Speed Indoor Go-Karting
Our F1-inspired go-karts are designed and manufactured in Italy.
Professionally designed, advanced safety, and high-tech timing system.
Weather is never a factor - the time is always right to race.
Not your typical go-karting adventure; heart-pounding excitement and lasting memories.